C-San's L.A Life (REMIX) ft. Casey Veggies, Sleezy & Three-1-Zero
www.myspace.com/csanmusic
"C-San is back on the scene with a remix to LA summer anthem. This time he brought along Casey Veggies and Three-1-Zero.
The three will be performing this song along with Casey Veggies @ The Chef vs. Chemist show along with Raekwon, Alchemist, Skeme, HOPE and Rich Hill on Wednesday April 8th at the Key Club."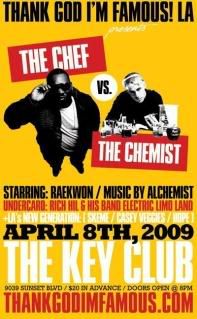 and to go along with the remix is behind the scenes of his LA Life video.
http://www.youtube.com/watch?v=Oa9bFlJXvw4